All links on this page are FREEWARE unless otherwise noted.

---

S*H*L Freeware Section
(My software is safe, but NOT supported.
Don't write and bitch to me if you think it sucks...)

• S*H*L Stat Compiler (Goaltender Edition)

This is a program I wrote about 20 years ago when I dabbled in Visual Basic.
Compile Goals Against Average & Save Percentage for Goaltenders.

Give it away, offer it on your web site or CD, but keep the zip file complete,
and give me a LITTLE CREDIT!

• v0.2 (Beta) Basic Version. (267k)
• v1.0 W/.exe only. (16k)
• v1.0 Full Version W/.exe and VB runtime drivers. (274k)


---
Freeware Sites
• Useful FREE software created by Tom Revell at Zhorn Software.
• Spacejock Software Lots of great programs, many for FREE!
• Completely Free Software
• Freeware Files
• Cybia Utility Apps
• Free Software Directory
• Freeware by Stefan Trost Media
---
Programs and Software
Some Tools I Personally Use & FULLY Endorse:

• SUPERAntiSpyware


Try the FREE edition!
See how much it will find on your computer!
You won't be sorry!

---
• Avast! FREE Antivirus Protection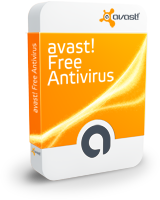 • Micro$oft Windowsฉ Cardfile.exe
Now obsolete, from Windows 3.1! FREEWARE
• Capture Excellent Screen Capture Utility. FREEWARE
• Micro$oft Windowsฉ CD Player
Now obsolete, but it's light and works VERY WELL! FREEWARE
• Awesome hierarchical note taking application Cherry Tree.

FREEWARE
Cherry Tree Direct Download (WIN 64bit)

• Useful ZipUnzip application 7-Zip.

FREEWARE

• Jay Prall's Color Cop is a multi-purpose color picker for web designers and programmers. FREEWARE
Color Cop Direct Download

• Dice Roller Script FREEWARE

• EditPad
The BEST replacement for Notepad! (and I use it to code this web site, too...) FREEWARE

• Micro$oftฉ GIF Animator No longer supported, but it does the job. FREEWARE


• Icon Library Viewer View and extract icons from your programs! FREEWARE
---
• Irfan Viewer GREAT image viewer/editor/converter. FREEWARE

• Open Office Office Suite. (MS Office Compatible.) FREEWARE

---
• Stickies Desktop Notes. FREEWARE

• Yeah Write Multi-use text editor, address book, etc. NOT Freeware - But only $2.99 now.
Not too bad at all for that you get. I paid $19.99 several years ago, and it was worth it back then.


|